Yearbook of World Electronics Data - Set Pricing and Package Options
For users looking to analyse developments globally the 3 Volume Set provides significant discounts compared to purchasing the three individual volumes.
Corporate Licence
Share the Yearbook data electronically with your colleagues at any of your company's national or international locations.
The Corporate Licence dispenses with the need to purchase extra copies of the data for different company departments or locations. It allows you to place the Yearbook data on your company's Intranet, to email the data to colleagues in different company locations around the world etc, thus making the most of this valuable data resource for your company and keeping your costs to a minimum.
The Corporate Licence is available at only twice the purchase price of the Yearbook volume(s) you are ordering.
For further information on how the Corporate Licence can maximize your research budget please contact andrew.fletcher@rer.co.uk
The Corporate Licence covers your own company only and data may not be distributed to third parties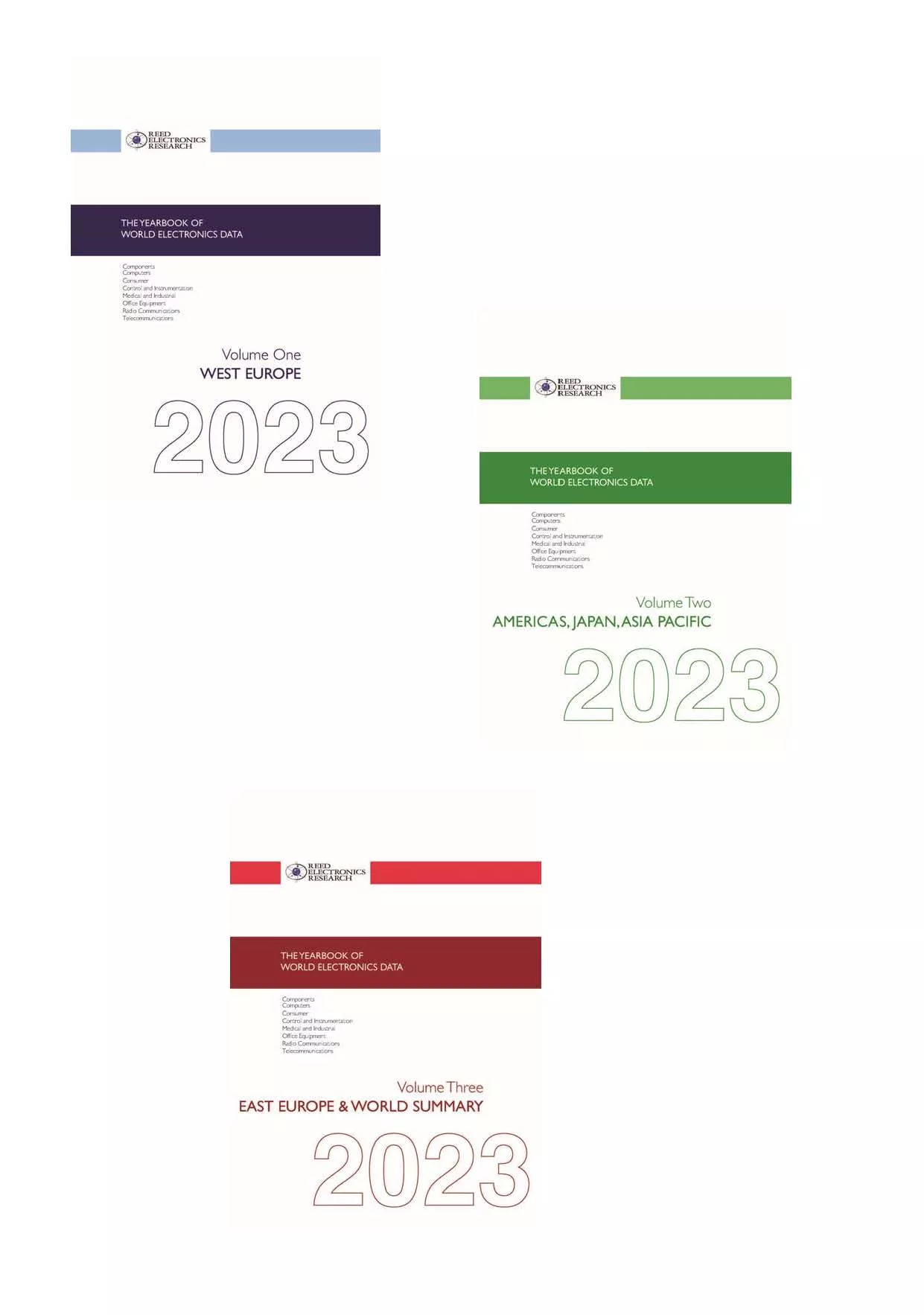 Pricing
Yearbook 2023 3 Volume Set
Report only
£2,556.00
Yearbook 2023 3 Volume Set
Report + CD ROM
£3,552.00
Yearbook 2023 3 Volume Set
Corporate Licence
£5,112.00
The Corporate License allows electronic distribution (excluding distribution to third parties) of the report throughout your organisation, making it a cost effective and essential tool for your business.